The next version of SharePoint Highlighter has been released, now with more options and less buttons:
Color category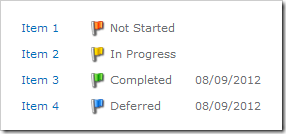 If you liked Highlighter's icons, but still wanted to see the column values as well –  now you can!
This is now the default for Icon-based highlighter columns (existing columns will remain unchanged). You can pick and choose which you'd like to see simply by customizing your rules.
New color picker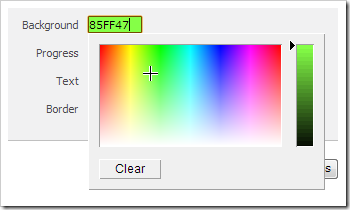 Now you can pick colors faster and with greater flexibility, using our new color picker (courtesy of JSColor).
More icons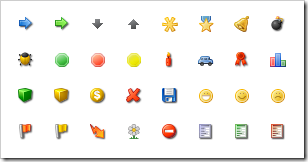 Now even more choice of icons. Above are just a few you can use to make your lists stand out. These include a select few from the famous FamFamFam Silk icon set.
Want more icons? See the "How do I add more icon to the picker" section here: Highlighter Manual: Icon Picker
To upgrade
To upgrade to the latest version without losing any settings simply download and install the latest version.
Tags: Highlighting, SharePoint, SharePoint Highlighter, Update