We have just released v1.3.8 of SharePoint Highlighter.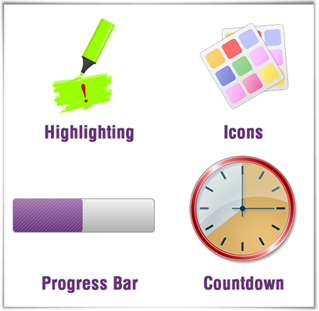 As well as fixing a couple of little bugs, the main advantage of the new version is improved speed and performance.
When we released Highlighter we had looked at its performance on very long lists, ensuring even with number of Highlighter's visual enhancements applied long lists still loaded and refreshed quickly.
But when we thought about how people would use Highlighter we envisaged them using maybe 2 or 3 Highlighter columns on a list, certainly no more than 10.
What we have found is that quite a number of customers are using far more Highlighter columns on one list than we had ever expected – over 20 in some cases. Having this many Highlighter columns applied to the list was slowing things down.
So for the new release we have worked on performance, so that now you can use just about as many Highlighter columns as you wish on one list and still maintain good levels of speed and performance.
You can download the new version of Highlighter here.
For those of you who, like use, are wondering how you could possibly use over 20 Highlighter columns on one list, the examples we have seen so far seem to be around multiple status indicators. Next week Stuart will post an example use case, showing the kind of scenario where multiple Highlighter columns might be sueful.
Tags: Highlighter, SharePoint