We're very nearly there – a couple more weeks and with a fair wind and a bit of luck SharePoint Highlighter should be ready for full public release (i.e. the bit where we actually get to charge people for using it!).  But first we need some Beta Testers.
Public Beta testing is the last and maybe the most important stage of the product testing process.  This is where we get to find out how people are really going to use the software. Whether we have got it right – or not, nerve-wracking doesn't really cover it.
So we really want you to get involved.
Let me just remind you what SharePoint Highlighter does.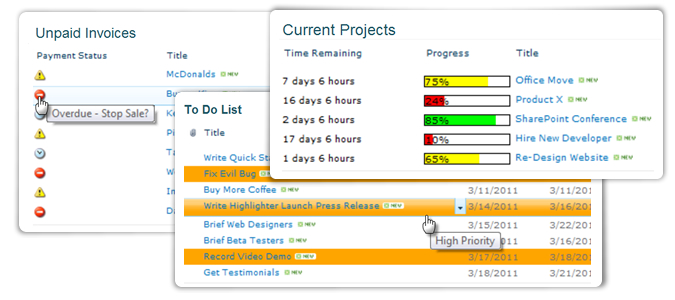 It's a custom column for SharePoint that lets you add highlighting, color coding, icons, progress bars, countdowns, dynamic highlighting and more to your SharePoint lists.  We think it's probably the only SharePoint tool on the market that has all this in one easy to use package.
And it really is easy to use now.  Our final stages of in house testing saw us making some changes to the user interface, which mean that for the great majority of highlighting you may want to do, you will be able to use our new "automatic" button, and set things up in just a few clicks, and a few seconds.  Whilst for those who want to do something a bit more fancy the full power of Highlighters "Advanced" options are just a click away.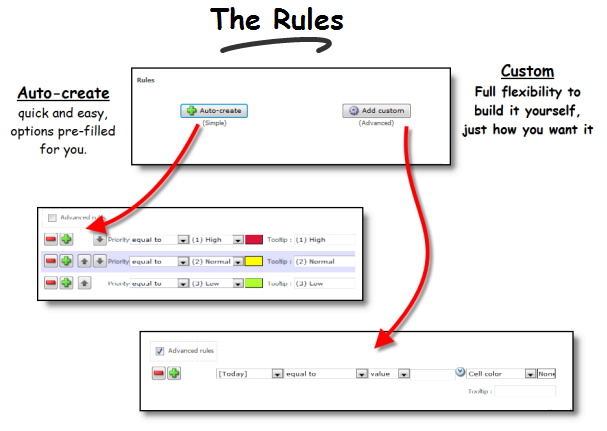 So, why be a beta tester?  Well you get to be one of the first to play with a brand new SharePoint tool and try to break it. We'll be really grateful, and we'll give you a nice discount when the product is released for sale – and it's fun!
But beta testing isn't for everyone.  There isn't a full manual yet, so you need to know your way around SharePoint reasonably well.  The software is still in development so there may still be bugs.  You should never install a beta on a live SharePoint environment; you need a test or development server to play.  And we will be looking for lots of feedback, so you are going to need some time to play with the product.
So, now you've had a look at all the warning signs, if you still think beta testing is for you we would be really grateful for your help.  You can download the beta here.
If beta testing doesn't sound like your kind of thing you can still pre-register here for the full public release, which we expect to have ready for you at the beginning of May.
Tags: Highlighter, SharePoint