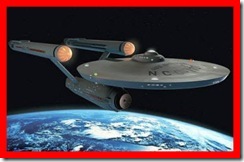 I started looking at SharePoint governance a few weeks ago and wow, is there a whole heap of information out there about it! And with the advent of SharePoint 2010, it's clear that tightening up your policies is vital. The new social media enhancements mean that you'll have to set some hard and fast rules about how your employees are going to handle this software at work – and make sure they behave themselves while using it!
I mentioned three points to guide your SharePoint governance plan in my last blog – roles, rules and routes – and in this one I'll explore them further and give you more tips on what to start looking at when forming your plan.
Ultimately, there is no such thing as 'one size fits all' when it comes to creating your policy. In fact, you'll probably find that the Microsoft guides on this are too laborious for you. The only thing you can do to create your own plan is dive in and get super involved with the whole process, from forming a good SharePoint team to gauging user feedback and making revisions to the policy. Brace yourself; we're going through the final frontier…
To Infinity and Beyond: Roles
SharePoint roles should define who is responsible for administering the environment. It goes without saying that this will be a crucial part of any governance plan so it's important to get it right, bearing in mind that some roles won't fit your needs. And nobody seriously expects you to find an infinite number of people in your company who are happy to take on this extra level of responsibility. It's up to you to choose essential roles and possibly split some between two people.
Some roles you may want to consider are:
· SharePoint Team
A collective who are responsible for planning and executing the policy, monitoring use, gathering feedback and overseeing any changes. Make sure you have members from your business management sector here as they will keep the operation focused on achieving your overall goals.
· IT administrator
This individual could customize your SharePoint environment, sites, user interfaces and permission levels in accordance with the business goals outlined.
· Communications Advisor
Your communications advisor could develop routes or how-to guides to lead users through SharePoint, gather their feedback, queries, identify training needs and organise support.
· Sites Administrator
A sites administrator could authorize the creation of new sites, have responsibility for adding them, monitor their use, expire them when they're not needed and file or securely dispose of data.
· Users
These are the most important people in your plan. Try to gauge their feedback, allow them some flexibility and add different user levels. You could have a general user who can edit sites, a read only user who can view sites or documents and a super user who can add sites if your administrator is not around.
Mission control: Rules
Try to keep your list of SharePoint do's and don'ts as simple and flexible as possible or you'll run the risk of wasting time on bureaucracy, alienating your users and worse, making yourself hugely unpopular. If you still want to be on everyone's Christmas card lists, take note! Rules will vary according to your requirements, but you should have the company's overall goals for SharePoint right at the front of your mind here as it will focus your efforts.
Think about what customizations you're happy to allow, when sites will be terminated and if you're happy to allow your users to create sites, or if you'd prefer to have a sites administrator carry out that task. Look at user levels and permissions – who in your organization is allowed to add documents, what cannot be posted and how will you monitor security levels?
Rather than having one blanket set of rules for your entire enterprise, why not have different policies governing different SharePoint environments? This may be the only way in which you'll succeed in formulating a policy that is successful in meeting all your business goals. Areas could be divided into short term sites with greater user permissions and flexibility and long term sites with a more structured governance policy and less user permissions.
Back to Earth: Routes
Once you have clear rules, it should be easy to see what processes to put in place. Your routes should be clear how-to guides on how to complete tasks in SharePoint for all users. Constructing them will be a time consuming task that will involve gathering user feedback, but sadly there's no way to cut these corners if you want to create an effective and engaging governance plan.
Some routes could include what steps your users should take to create a new site, how to make customizations, how to upload files and where to and how to update Internet content. Another important factor is taxonomies and file types and ensuring they always remain consistent, both for easy search purposes and usability. A good navigation and user training manual is vital for everyone. Even though the best thing about SharePoint is how easy it is to use, it's best to make sure that everyone in your organization is on the same page with it.
Remember: It's not rocket science
However you go about constructing your SharePoint governance plan, it's wise to just get on and do it. Yes, it may involve some hard work and late nights at the office, but it's not rocket science – you will get there!
Have you started forming (or re-adjusting) your governance plan yet? Tell us about it.
Next Week:  check back here for our free SharePoint Governance Checklist.
Tags: SharePoint