You can now use Reminder 365 (which provides overdue/customisable alerts for Office 365) by installing our new free app from the Office 365 App Store:
This makes getting started with Reminder 365 even easier than before!
How do I use it?
Once you've installed the app, you can either click the app icon under Site Contents: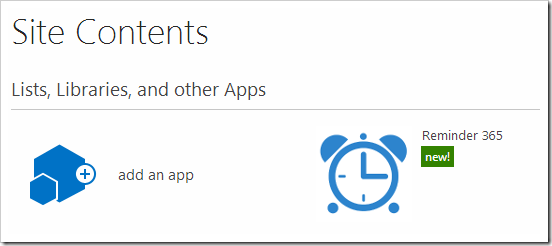 Or you can add/view alerts directly from your list or library: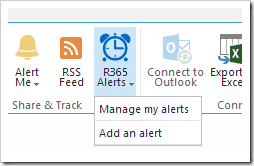 What are the benefits?
Instead of creating an account, verifying your e-mail address, and entering your O365 login credentials, you can just install the app on your site (or site collection).
Clicking the app automatically authorises R365 to send alerts from your lists on your behalf – no account to setup and no passwords to remember.
Try it out!
Install the Reminder 365 app and try it out using your free account: